This course provides the best opportunities for participants to get certification in Project Management. This certificate IV can be used as a supporting certificate for students in ALL majors or it can be used as a non degree vocational program with a valuable certification standard from a reputable Australian University. An amazing opportunity for career advancement and better financial rewards.
This course is designed to gain valuable knowledge and skills to manage a range of projects across a range of industries, all taught using real-world case studies and projects. Learn the processes behind developing efficient and systematic ways to delivering projects on time and on budget.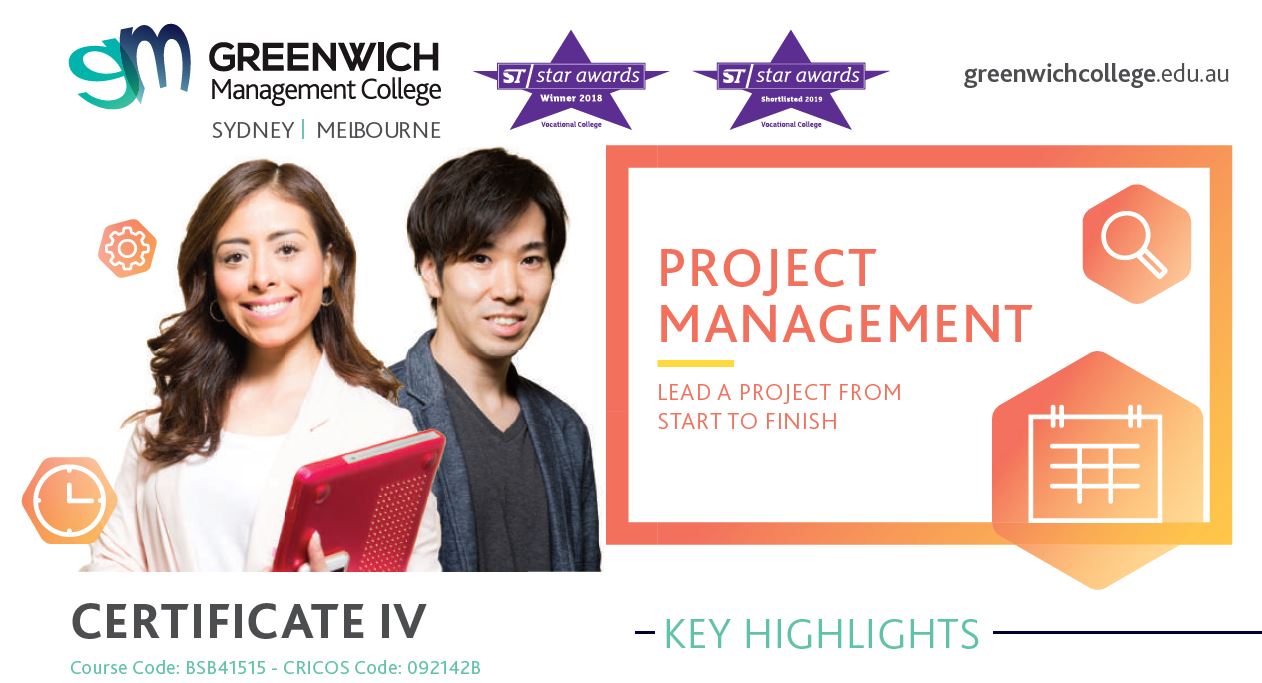 Greenwich Management College
Greenwich Management College offers a range of Management focused vocational courses that are perfect to give you a kick-start to your chosen career. 
Whether you are upskilling in your current field or looking for a change in career path, our courses are the perfect choice for you. Our courses are practical and combine real life case studies and hands on learning to give you the best possible opportunity to succeed in your chosen area.
Greenwich Management College is able to offer our students a high level of industry engagement and interaction with genuine business leaders and entrepreneurs. This ensures that our graduates are best placed to graduate in to the job market with successful outcomes.